If you are among those smartphone users who are alert about their data and privacy, then it is very important to change some settings in the smartphone. There are many users who do not want to share their browsing data or personal media with any cloud service, and many times the tension of the users is also reasonable after the cases related to Android data leak. Globally, Android OS is being used in about 75 percent of smartphones, but due to its open source, hackers often find ways to tamper with users' data. Google apps and services are already installed in Android smartphones and in such a way, Google can easily track users' precious data. This data can be used to show ads or give recommendations according to the user's choice. This is the reason that marketing companies are willing to spend millions of rupees for users' data. In this era of internet and technology, it is necessary to take some steps to protect your privacy and in these ways the privacy of Android phones can be improved,
Location Tracking and History
With the help of smartphone, Google can track your location and third party apps can also see where you are. Google apps and services track the location of crores of users almost all the time. However, you can disable location history from settings. For this follow these steps
– Open the Chrome browser on your PC or laptop and click on the icon shown in the top-right corner.
After this, select Manage your Google Account option and your account settings page will open.
– Go to Data and Permissions here. Now turn off Web & App Activity and Location Activity.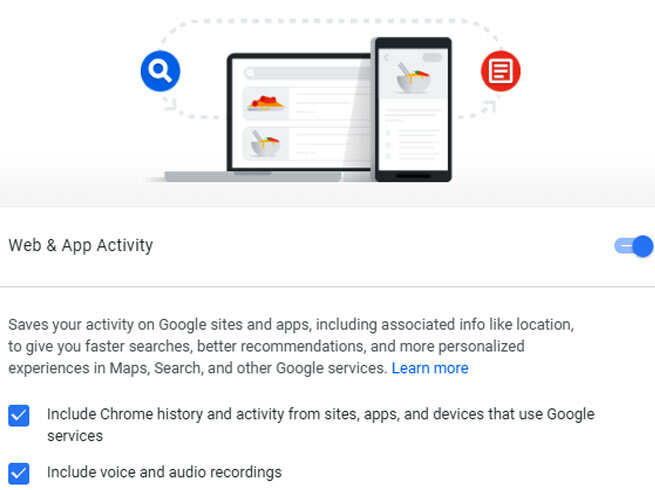 Activity tracking
After doing this, Google will not be able to track your location. Follow these steps to prevent third party apps from doing so,
– Open the list of apps in the phone's settings and tap on Permission Manager. Tap on the location here. (You can see this option by tapping on the three dots shown in the top-right of the list.)
– Android 10 users can also prevent some apps from tracking location in the background.
Google backup disabled
The search engine company also offers backup and restore services to users and can be enabled or disabled from a smartphone. If you do not want Google to have data related to your personal information like Wi-Fi passwords and call history, then you can disable this feature completely. For this follow these steps
– Open the settings in the phone and go to Google and then Backup.
– Here you have to tap on Backup to Google Drive and it can be disabled.
– Now open the Google Drive app, tap on the menu button and select the Backups option. Here you can delete store backup files beforehand.
After doing this, Google will not create a backup of the data on your smartphone and the information will not be shared. However, it is important to keep in mind that you will not be able to restore data with the help of Google in any other device.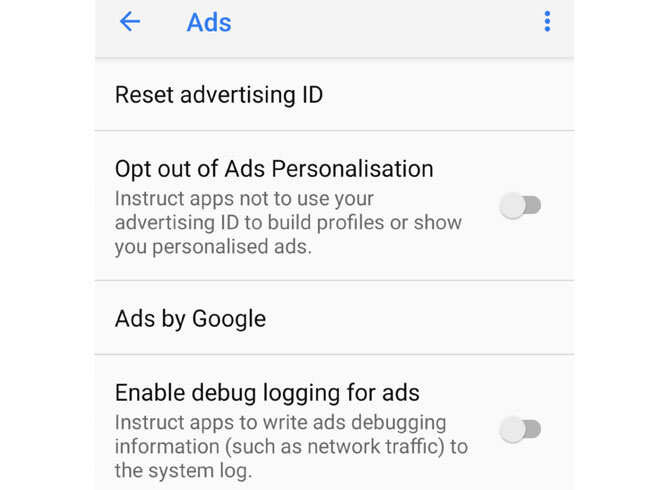 Ad tracking
Disable Google's Ad-Tracking
Due to Android being open source, Google makes most of the money with the help of ads and these ads are shown based on your activity. You can disable ad-tracking so that Google does not track your browsing and interest topics. For this, some steps have to be followed,
– Open the phone's settings and go to Google and then Ads. Tap on 'Opt-out of ads personalization' here, it can be disabled.
Also if you want, instead of using Google as a search engine, you can use DuckDuckGo search engine, which gives you complete privacy and does not track anything. Tracking of browsing data can also be avoided by using VPN and incognito mode. Apart from this, if you want, you can also use a secure email service instead of Gmail. Through these methods, Android smartphones can be improved in terms of privacy.