With over 150 million active users WhatsApp It is currently the most popular instant messaging app in the world. Apart from chatting, users enjoy sharing photos, audio-video files as well as voice and video calling. It is also used to send the required documents. The possibility of losing documents and photo-videos is usually greatly increased if the phone is stolen. However, you can now save your required document in the WhatsApp group.
Here we are telling you a special trick to keep photo-video or document safe in WhatsApp secret group. The best part of this secret WhatsApp group is that you will be the only member in it and apart from you no one will be able to access the files kept in it.
1- First you have to open WhatsApp and create a new group by tapping the three dots at the top right. You can name this group anything. We have named it 'Secret Group'. After this, now you can add any of your WhatsApp contacts to this group for a while. Your new group will be ready as soon as the member is added.
Create a group by adding contacts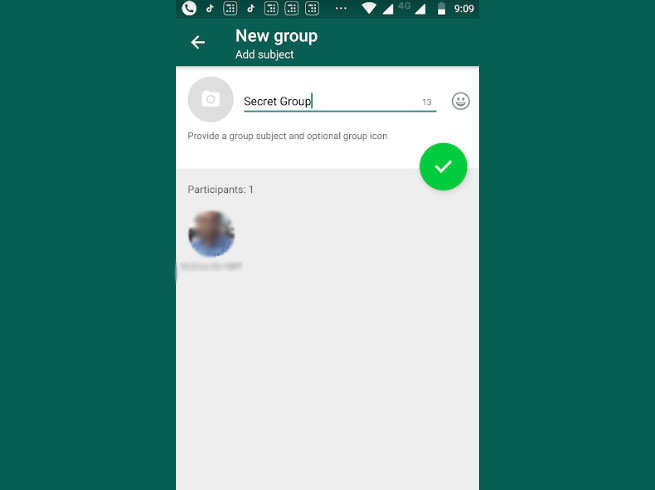 How to create a secret group
Your secret group will look like this
This will look like a new group
2- After that go to the group info option of WhatsApp group. For this, you have to reach the group and tap on the three dots on the top right. By doing this, you will reach the group info, where information about the group will be given. Here now you have to remove the contact from the group that you had added while creating the group. After deleting the contact you will be left alone in the group. Now this will become your secret WhatsApp group. After removing the friend, you can change its name according to your convenience by going in the group info itself.
Remove contact from group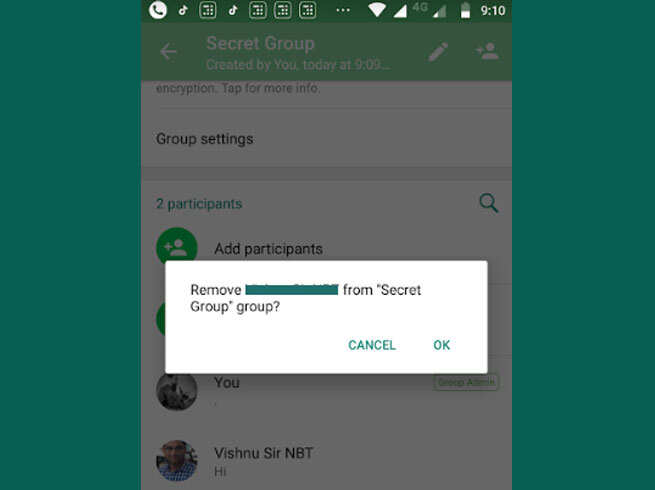 Remove contact
If you want, you can change the group name
Secret group can be renamed
After completing these processes, your personal and secret WhatsApp group will be ready. No WhatsApp contact other than you will be able to access this group. You can keep your photos, videos, necessary links and documents in this group. Many times it happens that we are watching a video on mobile or reading news and we want to keep the link with it, but we do not have its operation. But, after creating this group on WhatsApp, you will be able to do so.